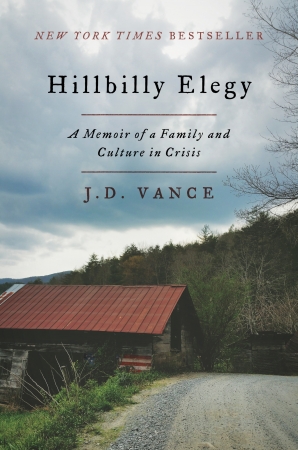 The book discussion group is reading Hillbilly Elegy by J. D. Vance.
The discussion group will meet at 7 pm at the Stanton's home on Wednesday, April 26.
 From a former marine and Yale Law School graduate, a powerful account of growing up in a poor Rust Belt town that offers a broader, probing look at the struggles of America's white working class.